You are here

Life Lessons From the Silver Fox
Life Lessons From the Silver Fox
Submitted by Moneywatch Advisors on October 20th, 2020
A friend – a friend of everyone he met, actually – recently died. Known affectionately by many as the "Silver Fox" as much for his personality as for his looks, our friend truly loved people and life. In fact, he was the kind of guy who never had a bad day. At his funeral, one of his several eulogists listed our friend's 10 keys to living a good life. I find them so compelling I want to share them with you: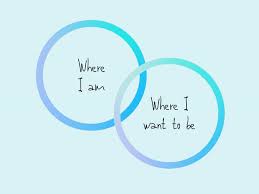 Learn how to tell a story: People listen and relate to stories way more than simple facts and figures and stories inspire action – for empathy, laughter, tears, etc.
Learn how to listen to a story: We think that's easy, we've been doing it since we were babies, but the Silver Fox meant REALLY listen to what the storyteller is trying to convey.
When you're having a bad day, do something nice for someone else: This is one of my favorites and something I've told my kids for years. Nothing will help you snap out of your funk faster than a kind deed for someone else.
Never betray a confidence: Through a career spent in courtrooms, hearing rooms and back rooms, the Silver Fox nails this one.
Practice grit and grace: As we've all learned again during 2020, life doesn't always go as planned. When it doesn't, moving forward with poise, despite long odds and uncertainty, is good for you and those around you.
Honor your parents by practicing the values they taught you: A good reminder, particularly during election season.
Respect nature and the environment: The Silver Fox always left the campsite better than he found it.
Practice love and don't hate your opponent: The Silver Fox would scrap and fight for causes he believed in and then, regardless of the outcome, didn't take it personally. An approach that's better for everyone involved.
Don't take yourself too seriously: The Silver Fox always made time to laugh, often after telling stories about himself.
Never miss an opportunity to tell someone you care about how you feel about them: We shouldn't need a reminder for this one.
Steve Byars, CFP®